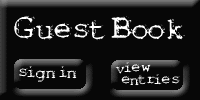 Copyright © 2001-2018, Creative Sewing Machine Center

                              All rights reserved.

You are visiter number...

   We are an Award Winning and Authorized Dealer for Babylock and Janome.  We carry a full line of notions, books, patterns, and fabrics, including heirloom specialty fabrics, laces, and buttons.  We have a huge variety of embroidery designs including Kimberbell, Pickle Pie, Dakota, Janine Babich and many more!

   We offer classes that are varied from the beginner to the advanced sewer and quilter by local and nationally recognized teachers.  On site service is performed by our very own factory trained technician.  Be sure to check out our newsletter and class page to find the current schedule.

Monday - Friday 9am - 5pm

Saturday  9am - 3pm

This page was last updated on: September 3, 2019
       Creative Sewing Machine Center

517-519 12th Street

West Columbia, SC 29169 

A Sewing, Quilting, and Heirloom Store all rolled into one huge super center

South Carolina's # 1 Sewing, Quilting, and Heirloom Superstore


 We are now in the top 10 of Baby Lock dealers!



Creative Sewing Machine Center

Creative Sewing Machine Center Blog